There are more food pantries in the US than most of us realize. National Geographic, in their special issue on Hunger stated there are are 50,000 emergency feeding programs and food pantries across America.  We've been trying to locate them all for our Green the Pantry initiative but it hasn't been easy. We have however begun to compile a database from available sources. Here are a few organizations that have done impressive work in putting together a list by state, cities and zip codes. We don't know how updated they are but wanted to share them with you in any case. PLEASE consider donating fresh produce to these pantries in your neighborhood. In fact Also if you know a pantry near you thats not in the database below, please add them. This alone will do a lot of good.
CLICK on any one of these images below to find a pantry close to you. Its CLOSER than you think.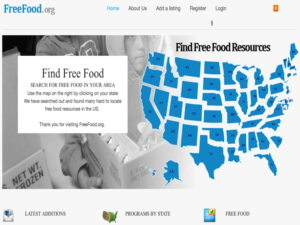 FreeFood.org is about helping people. They created this website as a resource for users to find and add free food resources locally and nationwide.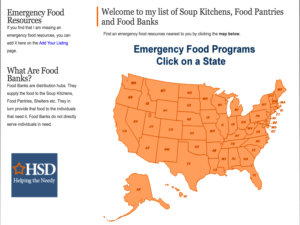 The Homeless Shelter Directory was started as a list of homeless shelters. They now provide listings for Homeless Service Organizations, Food Pantries, Soup Kitchens and Food Banks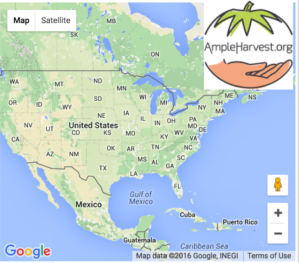 AmpleHarvest.org is a free nationwide registry that enables home gardeners and commercial growers with excess food donations to easily find food pantries, food banks and other hunger organizations in their area.