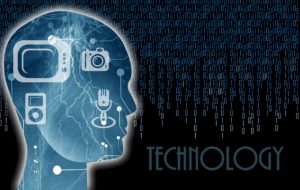 Over 60 million tons of food produced in the US is never eaten.  If you don't like tons and only think in pounds (like me) that is 134 billion lbs! From the farm level, to transportation loss, to food that goes unsold at grocery stores, to even what we find way in the back of our refrigerators – approximately 40% of the food produced in the US goes to waste.  Most of that waste will end up in a landfill where over time, it will release methane, creating 16% of our country's greenhouse gas emissions.  
In dollars, the cost to our economy of this Food waste is $160 Billion. Additionally, 21% of our fresh water supply and 19% of the fertilizer we use each year also goes to waste.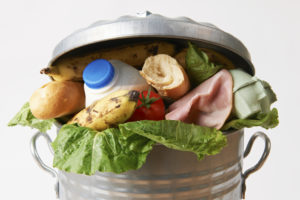 The good news is that many organizations are taking advantage of new technologies to reduce food waste starting from the producer, through to the retail level, and finally the end consumers themselves. Here are five we thought you should know about.

Hazel Technologies, a startup based in Illinois, uses a proprietary biodegradable delivery system capsule called FruitBrite to release ethylene inhibitors which block the aging hormone in plants.  
One FruitBrite capsule can treat an entire produce truck (carrying 42,000 lbs of produce) adding anywhere from two weeks to a month of shelf life to apples, pears, peaches, plums, tomatoes, cucumbers, carrots, onions, leafy greens, and broccoli.  A longer shelf life means less waste at the grocery store and in your kitchen.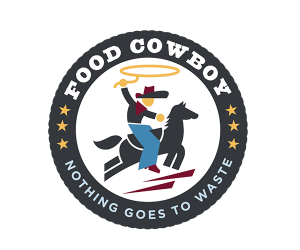 Food Cowboy uses location based technology to route food waste to a charity in need.  Suppose you're a truck driver delivering cauliflower to a supermarket in Boston.  The produce manager rejects some of the pallets due to cosmetic issues.  You can post up your cauliflower to Food Cowboy's mobile app to find a charity on the way to your next delivery, let's say in New York City.  When a food pantry in Connecticut responds that they will accept it, the transaction is finalized. The shipper gets a donation tax credit, the charity gets fresh produce (paying only a delivery charge) and the landfill gets a little less cauliflower that day.

Community Plates is a simple but effective matchmaking app that puts people that have excess food like restaurants, grocery stores, farmers markets etc., with charities who need it such as food banks and food pantries.  In the middle are volunteers who are willing to pick up the food and deliver it to different charity organizations.  By registering to be a food runner on the online app (soon to be mobile) you can see different routes available to find one that meets your schedule.  It could be a bread producer that has excess loaves available after 6pm three days a week or a grocery store that boxes up produce in the morning before their daily delivery.  People want to help end food waste and help end hunger, Community Plates just makes it that much easier to do both.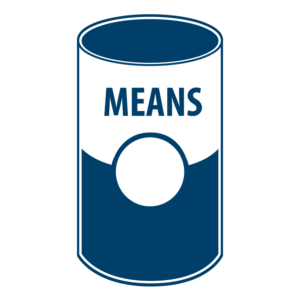 MEANS (Matching Excess and Need for Security) is a free online service for food banks and food pantries to list their excess donations enabling other organizations who may need it to claim them.
While volunteering at a food pantry in Pella, Iowa, then 16 year old high school sophomore Maria Rose Belding had to throw out a very large donation of mac and cheese that the pantry was unable to distribute and had finally expired.  Maria knew that probably another food pantry somewhere could have distributed it had there been a way to find and communicate with them.  
It wasn't until her freshman year at college, when she met Grant Nelson, a third-year law student at George Washington University with knowledge in computer programming, that the MEANS database came to fruition.  Means is now in 42 states with over 2,000 partner agencies.

The FoodKeeper mobile app helps reduce food waste in the home by providing storage life information for over 400 food and beverage products.   Have you ever searched the back of your refrigerator for something only to come across a UFO (Unidentified Food Object)?  FoodKeeper, a collaboration of the USDA, Cornell University and the Food Marketing Institute,  addresses that problem.    Filled with tips on the best ways to store food, it can also be programmed to send you a reminder when something in your fridge is about to spoil.  Easy to use with either swipe gestures or voice control, it helps answer the age old question – "Is this still good?"
While we chose to highlight only these five food technologies, they are but the tip of the iceberg.   There is a virtual tsunami of technology bearing down on the hunger issue.  Crowd sourcing apps raise money and awareness of the issue, Big Data programs show where hidden pockets of hunger are, logistical apps streamline food delivery from food banks to pantries and more.  If each program or app can address one small bit of the hunger problem we have a better chance of ending food insecurities in America by 2030.