Hall of Heroes
We at MAVF are dedicated to championing the causes and supporting the work of those who fight hunger daily.
These Heroes For Hunger deserve recognition and a permanent place on our site.  Read the stories of these individuals whose ongoing efforts have helped those who struggle with food insecurity.
July 2018 - Jose Andres - Founder, World Central Kitchen
When you look at our previous Heroes for Hunger, you'll find a diverse group of individuals each fighting hunger in his or her own way. From politicians to gardeners, to food bank directors to food rescue organizers, our heroes have all made tremendous contributions to feeding those struggling.
Our newest hero, however, fights hunger on a different playing field.  It might be in the aftermath of a hurricane, a wildfire, or volcano, it could be in an area without water, electricity or passable roads.  These are the hotspots of hunger where José Andrés works best.
The two star Michelin chef, who's credited with bringing Tapas (small plate cuisine) to America, is now as well known for his humanitarian efforts as he is for his 32 restaurants.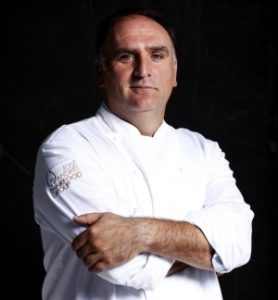 ---
A story Andres has told many times takes place when he was about thirteen years old and living with his family in Spain.  It's about a defining moment in his cooking career but also about so much more.
My father would cook, and he would cook paella, the Spanish dish that is becoming world famous. And he would make big paellas for 50, 100 people at times. He would make it over open fire, and he would always put me in charge of helping him with the fire. But I wanted to cook, I wanted to stir the pot, I wanted to put the spoon in. And he never let me, he always said "You gather the wood; you make the fire."
The fire was a complicated thing. At times, you needed this low fire, at times a very heavy fire, and at times you had to make room underneath, then take all the charcoal away. And I was very young doing that, and became very good at it.
But I still wanted to cook. One time we got into an argument, and he sent me off into the woods to cool down. Later, my father came for me and told me, "My son, I don't know if you realized, but you've been doing the most important thing, something nobody else could do like you. You want to learn to cook. I get it. But you need to control the fire. Learn to control the fire, and you'll be able to cook anything."
---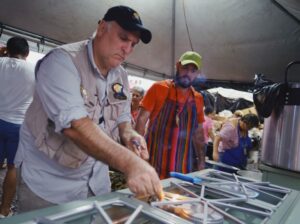 Now, Andres controls a hotly burning fire to ignite the passion of the army of volunteer chefs he enlists to help feed those impacted by natural disasters . As of this writing he is in Guatemala, feeding those displaced by the Fuego volcano eruption in early June. Prior to that he fed thousands in Puerto Rico after Hurricane Maria destroyed much of the island. In August of 2017, it was Houston, Texas and the flood victims of Hurricane Harvey. Before that, Haiti.
Locations change, but the steps in the recipe are the same. Arrive at destination, take stock of resources, start cooking, feed those who have nothing.
Biography
Named one of Time's "100 Most Influential People" in both 2012 and 2018 and awarded "Outstanding Chef" and "Humanitarian of the Year" by the James Beard Foundation, José Andrés is an internationally-recognized culinary innovator, author, educator, television personality, humanitarian, and chef/owner of ThinkFoodGroup.
A pioneer of Spanish tapas in the United States, he is also known for his groundbreaking avant-garde cuisine and his award-winning group of 29 restaurants plus a food truck located throughout the country, as well as in Mexico City and the Bahamas. José is the only chef globally that has both a two-star Michelin restaurant and four Bib Gourmands. His award winning restaurants include two Michelin-starred minibar by José Andrés, Jaleo, Zaytinya, J by José Andrés at W Mexico City, Bazaar Meat at SLS Las Vegas, the Bazaar by José Andrés at the SLS Hotel in Beverly Hills and South Beach, and Beefsteak, his vegetable-driven fast casual concept. Andrés is a committed advocate of food and hunger issues and is known for championing the role of chefs in the national debate on food policy.
In 2012, Andrés formed World Central Kitchen, a non-profit that provides smart solutions to hunger and poverty by using the power of food to empower communities and strengthen economies. Most notably, World Central Kitchen, along with #ChefsForPuertoRico, served over 3.5 million meals to the people of Puerto Rico following Hurricane Maria. Andrés' work has earned awards and distinctions including the 2017 Lifetime Achievement Award from International Association of Culinary Professionals and the 2015 National Humanities Medal, one of twelve distinguished recipients of the award from the National Endowment for the Humanities. Andrés was also named EY Master Entrepreneur of the Year in Greater Washington for his leadership and impact on the global business community and was also awarded the Congressional Hispanic Caucus Institute's Chair's Medallion Award.
---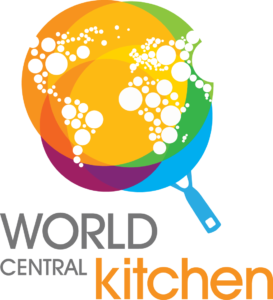 Founded by José Andrés following the earthquake in Haiti, World Central Kitchen (WCK) is a nonprofit of chefs creating smart solutions to hunger and poverty. With a global network of 200+ chefs and projects in eight countries around the world, WCK is active in the areas of health, education, jobs, social enterprise and disaster relief.
World Central Kitchen received international acclaim last year after serving over 3.6 million meals to citizens of Puerto Rico following Hurricane Maria. Under the banner of #ChefsForPuertoRico, Andrés led an army of over 20,000 chefs and volunteers preparing meals from 26 emergency kitchens, becoming the largest hot meal feeding operation on the island. For these efforts, World Central Kitchen was named one of Fast Company's Most Innovative Companies in Food for changing the way that food aid is distributed following a disaster.
Watch a short video about José and the work done worldwide by WCK here.
May 2018 - Lisa Helfman - Founder, Brighter Bites
As a real estate director, Lisa Helfman might be thought an unlikely candidate for a hunger hero, but the innovative program she created has changed the lives of thousands of children, giving them an education about and access to nutritious fruits and vegetables.
The Brighter Bites program is a unique way for children, specifically in low-income communities, to try some previously unseen foods, while parents get an opportunity to use them in meals – all at no cost. While getting some background on Brighter Bites, I spoke to Brian Green, Director of the Houston Food Bank, one of Brighter Bites earliest partners and food suppliers. "Food Banks can move a lot of food, but we want to have the greatest impact." Green said, "There is a great health/nutrition disparity for low-income households and that's where Brighter Bites can make a difference. We know the model works."  Working it is. In just 5 years the program would grow from a single school site in Houston to over 100 sites in  Dallas, Austin, Florida, New York, and Washington, DC.
We salute Lisa and her team at Brighter Bites for helping families fight food insecurity while helping to break the cycle of child obesity.
---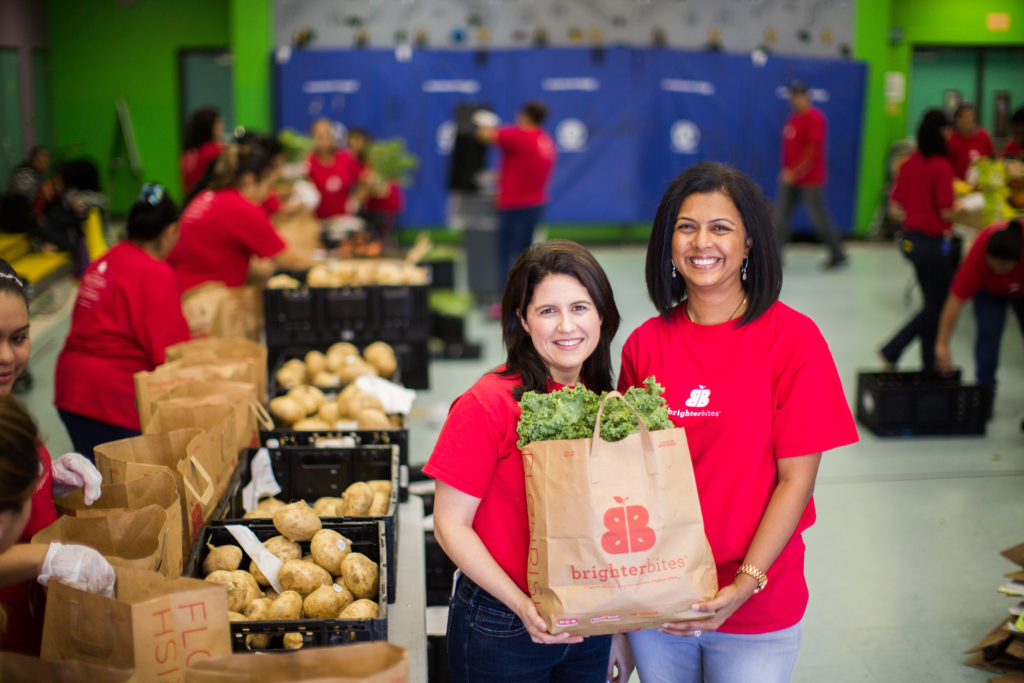 For several years, Brighter Bites founder Lisa Helfman and her family participated in a weekly produce co-op, and during that period, her children's eating habits changed dramatically. So much so that her son turned down a piece of cake at a birthday party, craving instead the blueberries he had grown fond of eating at home. Like most mothers, Lisa realized this was a significant decision for a 5-year old, and she wondered what kind of influence regular access to fresh fruits and vegetables might have on all children. Especially if it were free to families.
She was inspired to replicate this type of positive change in Houston's underserved communities, identified as "food deserts," where access to grocery stores stocked with a plentiful array of fresh produce is limited. Because nutrition education is often equally lacking, Lisa's vision was to bring a produce co-op to schools in these areas that included an educational component. She collaborated with Dr. Shreela Sharma, a nutrition and epidemiology expert at UTHealth School of Public Health, and together they founded Brighter Bites in 2012.
The mission of Brighter Bites is to create communities of health through fresh food. Brighter Bites is a comprehensive, multi-component school, preschool, and summer camp program that increases access to fresh fruits and vegetables combined with nutrition education for obesity prevention among low-income children and their families. The goal is to help curb the childhood obesity epidemic by increasing the demand for fresh fruits and vegetables, leading to improved family eating habits and ultimately improved health outcomes.
Brighter Bites uses a simple formula: produce distribution, nutrition education, and a fun food experience that includes sampling a recipe of the week to see just how great produce can taste. Brighter Bites meets families where they already are – at school and summer camp. Parents and community volunteers pack bags of fresh produce for families to take home each week during three eight-week sessions. Each free two-bag set contains approximately 50 servings of eight to 12 different produce items. Since its inception, Brighter Bites has delivered more than 16 million pounds of fresh produce to over 40,000 families.
---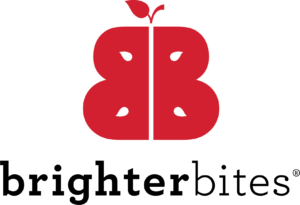 Dr. Sharma's research demonstrates Brighter Bites works, making a demonstrable impact on the school and home environments:
• 98% of Brighter Bites parents report their children eating more fruits and vegetables while participating in the Brighter Bites program.
• Of those, 74% said they maintained that increased level of consumption after the Brighter Bites program ended.
Children and parents participating in Brighter Bites reported a:
• significant increase in the amount of fruits and vegetables consumed;
• significant increase in serving more fruits and vegetables as snacks;
• two-fold increase in cooking meals from scratch, and a significant increase in eating meals together and serving more produce as part of those meals;
• two-fold increase in using nutrition labels to guide grocery purchases;
• and a significant decrease in added sugars consumed among children.
March 2018 - Susan Goodell, CEO El Pasoans Fighting Hunger Food Bank
Susan Goodell has dedicated most of her life to a fight she knows she cannot win alone, the fight against hunger. During her career, when the tools to continue that fight had run low, she created new ones.  Before food rescue became the prominent hashtag it is today, Susan was the first to sign a contract with the national grocery chain Kroger, to donate perfectly good but near expiration items instead of sending them to a landfill. When someone donated the use of 120 acres of farm land in Detroit, Susan became a farmer – growing fresh onions, zucchini and corn for her clients.  And before indoor hydroponic farming became a household term, Susan found these year-round suppliers of nutritious produce a treasure trove. 
Susan had often heard the adage: "you can't food bank your way out of hunger" but her actions as CEO of the Forgotten Harvest food bank in Detroit proved that sometimes it's exactly what you must do in order to save your community.  In 2008, the National economic crisis hit Detroit, and donations to Forgotten Harvest plummeted. Thousands of individuals were out of work and needed help. Throughout 2008 the layoffs continued and the phones at Forgotten Harvest rang non-stop as the jobless benefits ran out on thousands of residents. Susan's dramatic appeals to the community enabled Forgotten Harvest Food Bank to continue to help those in need.
After Detroit, Susan became the CEO of the Global Fund For Children, working to better the lives of children who have been denied an education, sold into slavery, or otherwise exploited.  Her fight was now expanded to over 50 countries around the world. In January of this year, Susan became the CEO of the El Pasoans Fighting Hunger Food Bank in Texas. It's a familiar landscape for Susan. According to Feeding America, food insecurity in the United States runs at about 14.9%, in Texas it is over 18.7%. For children, the food insecurity rate is 25%. In hunger, there is always another fight.
---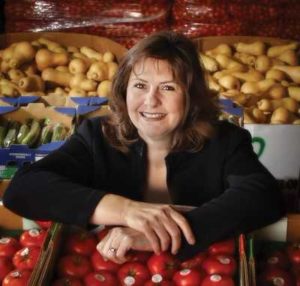 Susan Goodell has a passion for working with vulnerable populations and a solutions-based approach to the issue of hunger in America. Prior to becoming CEO of El Pasoans Fighting Hunger, Susan served as the Chief Executive Officer of Forgotten Harvest, serving the tri-county Detroit community in Michigan. Susan's out of the box thinking at Forgotten Harvest increased the amount of food the organization rescued each year from under 1 million pounds to 48 million pounds in 2014. That rescued food equated to more than 48 million meals delivered free of charge to 280 emergency food providers in Wayne, Oakland and Macomb counties.  One of the early champions in the movement to rescue fresh foods, Susan helped to change the food banking model from distributing predominantly non-perishable canned food, to distributing healthy fresh produce to food insecure individuals.
Under Susan's direction, Forgotten Harvest became a national model for food rescue and food banking operations.  She systematically developed and grew the food bank's capacity, infrastructure, and introduced vertical integration into the food bank's strategies to build its ability to meet the hunger crisis in the Detroit community.  She developed a community rescue kitchen, a bulk repack program, food processing center, volunteer field harvest program, and a high-profile 100+ acre farm. She also utilized the newly developed advanced technologies such as a mobile data tracking system to support the transport of highly perishable food based on the technology used by UPS.
Susan's honors include the Edison Award honoring Innovation and Innovators, WJR: Women who Lead Award, McGregor Fund, Eugene Miller Fellowship, Detroit Free Press Eleanor Josaitis Unsung Hero Award, Charity Navigator's Top 10 Top Notch Charities Award and Top 10 Slam Dunk Charities Award, and Crain's Best Managed Nonprofit.
To learn more about Susan and her efforts to end hunger, read a recent interview in the El Paso Inc. newspaper.
---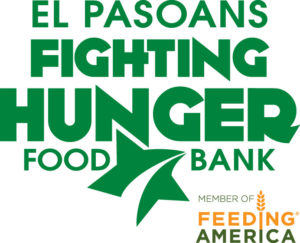 El Pasoans Fighting Hunger, began distributing food as a Partner Distribution Organization (PDO) of the West Texas Food Bank, located in Odessa, Texas in 2012 and was awarded full partner status with Feeding America in July of 2016. Their 66,000 square food warehouse is located in the Chihuahua Desert, the largest desert in North America, and is the distribution center for over 120 partner pantries across the borderland region and the collaborative hub for hunger initiatives that assist in SNAP applications and nutrition education. In 2017, El Pasoans Fighting Hunger distributed 12 million pounds of food.
Currently serving 91,000 food insecure people with 60,000 of those households including children, EPFH partners with food pantries, school pantries, soup kitchens, churches and shelters that order food from EPFH and distribute to those in need in their areas.  Additionally, 173 mobile pantries sites annually bring food to under-served areas.  In addition to traditional modes of food distribution, El Pasoans Fighting Hunger partners with schools to operate school pantry programs to purchase and distribute cereals and breakfast items to 200 students monthly, helping to ensure local families have access to a healthy breakfast.
December 2017 - Max Finberg, World Food Programme
Max Finberg has spent a lifetime in public service, or more specifically service to the public. His career has been focused on alleviating poverty and its most visible symptom hunger, both in the US and the world. We salute Max, and his efforts to bring food justice to the world, as a Hero for Hunger.
---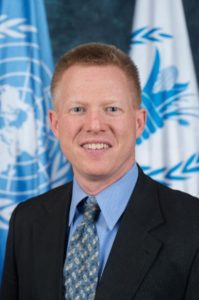 Max Finberg currently serves as Special Advisor to the Executive Director of the United Nation's World Food Programme (WFP), the world's largest humanitarian organization. WFP provides food and assistance to more than 80 million people globally. He directed Executive Director David Beasley's immediate office during his transition and managed his selection process. He is responsible for helping to reinvigorate WFP's Goodwill Ambassadors and celebrity supporters' initiative.
Prior to joining the UN, he served in a variety of leadership positions with the US government and non-governmental organizations. He was a political appointee in both Democratic and Republican administrations in the White House, US Departments of Agriculture and State, and the Corporation for National and Community Service. He served on the White House Domestic Policy Council, as director of USDA's rural anti-poverty initiative working with communities around the country to promote growth and opportunity in high-poverty rural areas.
Having a Jewish father and a Christian mother, Max brought a unique perspective to the table as he served as Director of the USDA's Office of Faith-based and Neighborhood Partnerships. In 2012, he served on the White House's Domestic Policy Council as a senior policy advisor working on immigration, child nutrition, and outreach to various communities and most recently, he served as director of AmeriCorps VISTA (Volunteers In Service To America), an 8,000 person national service program to address poverty in the United States.
He was the founding director of the Alliance to End Hunger, a national non-profit organization that engages member organizations (of which MAVF is one) in building the will to end hunger. He was also the inaugural program director at the Congressional Hunger Center, a bi-partisan group founded to find sustainable solutions to national and international hunger and poverty. Both groups are still very active in the efforts to end hunger in the United States and around the world.
Max is an honors graduate of Howard University School of Divinity with a Master's degree in Social Ethics and Tufts University with degrees in International Relations, Political Science, and German. He has lived, worked and studied in Italy, Germany, Mexico, Nicaragua, and England and traveled to more than 50 countries. He is a National Outstanding Eagle Scout Award winner and a Harry Truman Scholar. Originally from the Catskill Mountains of Upstate New York, he currently resides in Rome, Italy with his wife, daughter, and son.
We were very fortunate to have Max speak at a 2016 event that we hosted. He concluded his talk with an excerpt from a poem by Pablo Neruda called The Great Tablecloth. We think the sentiment is very fitting for the holidays and we would like to share it with you.
Hunger feels like pincers,
like the bite of crabs,
it burns and has no fire.
Hunger is a cold fire.
Let us sit down to eat
with all those who haven't eaten;
let us spread great tablecloths,
put salt in the lakes of the world,
set up planetary bakeries,
tables with strawberries in snow,
and a plate like the moon itself
from which we can all eat.
For now, I ask no more
than the justice of eating.
---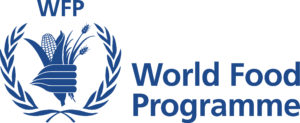 Assisting 80 million people in around80 countries each year, the World Food Programme (WFP) is the leading humanitarian organization fighting hunger worldwide, delivering food assistance in emergencies and working with communities to improve nutrition and build resilience.
As the international community has committed to end hunger, achieve food security and improved nutrition by 2030, one in nine people worldwide still do not have enough to eat. Food and food-related assistance lie at the heart of the struggle to break the cycle of hunger and poverty.
On any given day, WFP has 5,000 trucks, 20 ships and 70 planes on the move, delivering food and other assistance to those in most need. Every year, they distribute approximately 12.6 billion rations at an estimated average cost per ration of US$ 0.31. These numbers lie at the roots of WFP's unparalleled reputation as an emergency responder, one that gets the job done quickly at scale in the most difficult environments.
November 2017 - Congresswoman Rosa DeLauro
In her book titled "The Least Among US: Waging the Battle for the Vulnerable,"  Congresswoman Rosa DeLauro writes: "The vulnerable and the poor are not alien populations, they are us, in certain times and sometimes unforeseen circumstances."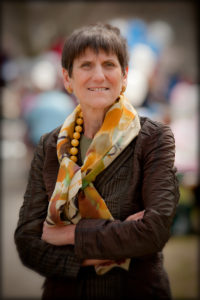 Rosa's voice has been heard championing the causes of the most vulnerable among us; working families, children, the unemployed, and the hungry, in the halls of congress for over 25 years.  From fighting for increased funding for food stamps during the 2008 economic recession, to leading the charge on preventing the school lunch program from being block-granted to the states, Rosa has worked tirelessly to ensure that American families have the support they need to put affordable and healthy meals on the table.
We were delighted that she was able to speak at an event we held in 2016 and would like to share a few of her comments:
"Over the years, I have had the honor of working with an inspirational leader, Dr. Deborah Frank, the founder and principal investigator of Children's Healthwatch. She has dedicated her entire career to helping low-income children struggling with hunger. Let me tell you something she told me about why MAVF's work today is so critical.
Imagine for a moment we had a miracle vaccine that made everyone who took it healthier. When given to children, it encouraged their growth and brain development, helped them to learn better in school, made them less likely to be hospitalized, anemic, or obese.

If such a vaccine existed, wouldn't we try to vaccinate every child in America, to ensure their healthy growth and development, and to give them each the best chance to succeed in life? We do have that vaccine – It is called food.
Everyone who takes it gets healthier. We need to think of it that way. We need to vaccinate every child—every person—against hunger, to give each of them the best possible start in life.
The French philosopher Brillat-Savarin wrote, 'The destiny of nations depends on how they nourish themselves.' Food insecurity doesn't just affect the poorest in our community—it affects the lives of working families, children, workers, the unemployed, seniors, and veterans. There is not just one face of hunger—when we give this program (SNAP) the support it deserves, we lift up the entire community."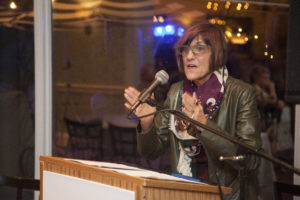 For her tireless fight to help the least among us in this nation, we are honoring Rosa DeLauro as a Hero for Hunger.  If you would like to read Rosa's comments in their entirety, click on the event Program Synopsis found here.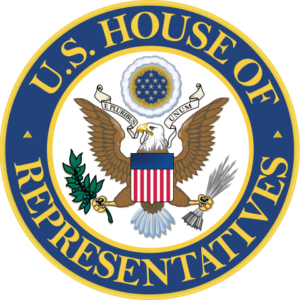 Congresswoman Rosa DeLauro has worked a lifetime for the people of Connecticut. She was first elected to Congress from Connecticut's Third District in 1990, and is currently serving her fourteenth term. Congresswoman DeLauro sits on the influential House Appropriations where she is the Ranking Member of the Labor-Health and Human Services-Education and Financial Services Appropriations Subcommittee as well as a member of the Agriculture-FDA Appropriations Subcommittee.
Rosa is a leader in fighting to improve and expand federal support for child nutrition and modernizing our food safety system. As a member of the Agriculture-FDA Appropriations Subcommittee, DeLauro has worked to provide funding to expand the Supplemental Nutrition Assistance Program (SNAP, also known as Food Stamps), for a safe food supply, a healthy agricultural economy, and for the Food and Drug Administration (FDA) to regulate thousands of products we use every day. DeLauro has made reform of the FDA a top priority to strengthen oversight of food and drugs. With rising instances of food safety and food-borne illness a concern for many Americans, DeLauro co-founded the Congressional Food Safety Caucus to explore remedies to secure the food supply.
Soon after earning degrees from Marymount College and Columbia University, Rosa followed her parents' footsteps into public service, serving as the first Executive Director of EMILY's List, a national organization dedicated to increasing the number of women in elected office; Executive director of Countdown '87, a national campaign that successfully stopped U.S. military aid to the Nicaraguan Contras; and as Chief of Staff to U.S. Senator Christopher Dodd. In 1990, Rosa was elected to the House of Representatives, and she has served as the Congresswoman from Connecticut's Third Congressional District ever since.
Rosa is married to Stanley Greenberg, Founding Partner of Greenberg Quinlan Rosner, a public issues research firm. Their children—Anna, Kathryn, and Jonathan Greenberg—all are grown and pursuing careers. Rosa and Stan have six grandchildren: Rigby, Teo, Sadie, Jasper, Noah, and Gus.
October 2017 - Suzy DeYoung - Founder, La Soupe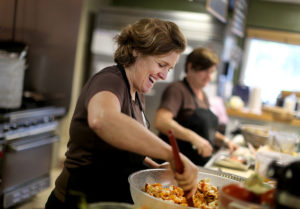 As if her future were predestined, Suzy worked in the restaurant business in Cincinnati before leaving for a year in France to perfect her art. Upon her return she and her sister opened the restaurant La Petite Pierre, named in honor of their father. The successful restaurant served the likes of George W Bush, Hillary and Bill Clinton, Prince Andrew, Bruce Springsteen and Julia Child, but after 25 years in the high end restaurant and catering business, Suzy felt the need for change.
Hating to see food going to waste, she had begun redirecting the overages from catering jobs to those in need. The feeling of accomplishment she got resulted in a reinvention of purpose for her, and in 2014 she left the upscale La Petite Pierre and began La Soupe, which Suzy describes as a "soupe shack", a restaurant formed to bridge the gap between perishable food waste and the food insecure community – which in Cincinnati is two out of every seven residents.
La Soupe, novel in its approach, would rescue produce from local grocery stores and food producers (that would normally be destined for the landfill) to create healthy, nutritious soups for those in need. This went on for almost a year, rescuing produce, creating soups to feeding those who were struggling and selling to a select clientele she knew from her years working at high end restaurants. In 2015, she established a 501c3 to help obtaining larger donations to help more that were in need. One day, she saw a Facebook post from a teacher at a local school.
"Oyler School is out of food to send home in weekend power packs for the children. That means many of our kids do not eat from the time they are released from school on Friday, until they return to school on Monday. This is not an exaggeration."
That day, Suzy loaded all the food she had in the restaurant and drove to Oyler. That day, every child at Oyler School got a delicious, healthy meal to take home. That day marked the true start of La Soupe's mission and Suzy's calling in the community.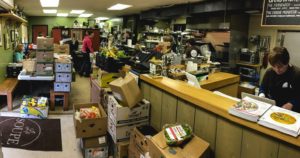 Three years later, through a program it calls Rescue, Transform, Share – La Soupe and a team of over 150 volunteers, rescues 5,000 pounds of perishable food per week to use in its soups that feed over 2,000 children.  Suzy has enlisted the help of over 15 chefs, (called the Bucket Brigade) that donate their time, skill and kitchen space to help prepare soups when the donations are more than Suzy and her team can handle.
A recent addition to the program is La Soupe Mobile –  an innovative traveling food truck that sells soup on the "pay from your heart" model. Those that can afford to pay, pay (sometimes more than the soup normally sells for), but there is no stigma for those who are struggling if they pay a lesser amount.
About Le Soupe: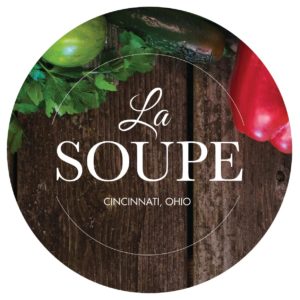 The La Soupe restaurant was formed to bridge the gap between perishable food waste and the food insecure community. Established as a for-profit social enterprise in 2014, La Soupe's purpose was to sell soupe and fulfill catering event orders through use of perishable food otherwise headed to the landfill and then use the proceeds to support donations of additional soupe production to the local food insecure. Two Kroger locations signed on to donate produce and volunteers were organized for food pick-up.
As the operations grew, owner Suzy DeYoung became more focused on the needs of the food insecure. In 2015, she established a 501c3 to focus donation efforts and to allow her supporters to make tax deductible gifts.
The program Rescue … Transform … Share was the first of several that she created. La Soupe has grown to partner with 3 Kroger locations, Jungle Jim's International Market, Pipkin's Market, and Crosset Distributors to rescue, at least weekly, fresh produce, that would otherwise end up in landfills.
Each month, under the expert direction of Suzy and with the support of approximately ten area chefs who comprise the La Soupe Bucket Brigade, approximately 18,500 pounds of rescued produce is transformed into roughly 850 gallons of nutritious, hearty soupes. Each week, this soupe feeds approximately 2,000 food insecure individuals at 47 schools and various social service organizations in the Greater Cincinnati area. La Soupe uses the Food Rescue US application (see our July 2017 Hero for Hunger) to organize a team of 150 active volunteers who pick up and deliver produce, breads and pastries, and quarts of soupe.
La Soupe Programs:
Cincinnati Gives a Crock Cooking classes take place at 5 different locations consistently. Volunteers run the crockpot cooking class to high school students, weekly. These students are given a crockpot to keep at home. At each session, they prep the ingredients for a crockpot meal which they cook at home.
The Stone Soupe Project is a series of cooking events in which paella or any type of stew, made from rescued food is prepared in an enormous pan. The community is made aware of the quantity and quality of the produce that would have hit the landfill, and is also fed a delicious meal.
The Soupe Mobile goes to various communities and businesses each week and distributes soupes and salads using a "pay from your heart" model.
Suzy is tackling two very big issues in Cincinnati, hunger and food waste.
Suzy, along with her La Soupe staff and volunteers have given out over 6,123 gallons of soupe this year along with 70,649 pounds of fresh produce through direct transfer. We honor her work of helping the hungry in a very unique and healthy way.
August 2017 - Katie Stagliano, Founder Katie's Krops

Katie Stagliano is an 18 year old from Summerville, South Carolina. She is the founder of Katie's Krops, a not-for-profit organization with the mission of empowering youth to start and maintain vegetable gardens of all sizes and donate the harvest to help feed people in need, as well as to assist and inspire others to do the same.
The idea for Katie's Krops began when Katie was in the 3rd grade.  In 2008 Katie brought home a tiny cabbage seedling from school as part of the Bonnie Plants 3rd Grade Cabbage Program.  She tended to her cabbage and cared for it until it grew to an amazing 40 pounds. Knowing her cabbage was special she donated it to Tri County Family Ministries, a local soup kitchen where she served her cabbage to 275 guests. Seeing the impact her cabbage had, Katie decided that day to start a vegetable garden and donate the harvest to those in need.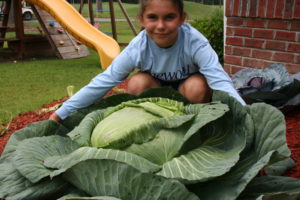 Katie's Krops now has 100 gardens growing across the country and has donated thousands of pounds of fresh produce to people in need.  The mission of Katie's Krops is to empower youth to start and maintain vegetable gardens of all sizes and donate the harvest to help feed people in need, as well as to assist and inspire others to do the same.
In July of 2011 Katie was appointed to the Youth Advisory Board for the Alliance for a Healthier Generation. The Alliance for a Healthier Generation Youth Advisory Board is one of the only youth-led advisory groups in the country focused on childhood obesity issues. The 20 youth leaders play an integral role in advising and providing a youth perspective to the Alliance as we strive to encourage young people across the nation to make healthy choices. The Alliance was started by the Clinton Foundation and the American Heart Association.
In September of 2012 Katie became the youngest recipient ever of the Clinton Global Citizen Award for Leadership in Civil Society. In May of 2014 Katie was named one of America's top 10 youth volunteers by The Prudential Spirit of Community Awards. In January 2016 she was honored with the Joseph P. Riley, Jr. Vision Award for model citizenship. In 2016, Katie was been named to The University of California inaugural Global Food Initiative 30 Under 30 Awards. The awards recognize 30 young pioneers and innovators trailblazing to solve the global food crisis by making extraordinary contributions in a wide array of food-related fields.
Her outstanding achievements have landed Katie on the pages of People Magazine, USA Today, Better Homes and Gardens Country Gardens, Time for Kids, Weekly Reader to name a few of the national publications. Katie has also been a question on Jeopardy, a guest on The Chew,  a guest on CNN, featured on 'Great American Heroes' with host Trace Adkins, The Nate Berkus Show, The Katie Brown Workshop, NBC Nightly News ran two segments on Katie as part of their 'Making a Difference' piece.
Currently Katie is one of three principal characters in a feature length documentary 'The Starfish Throwers'.  The international award winning cinematic non-fiction film explores how three of the most compassionate and daringly driven individuals have taken the seemingly hopeless war against hunger into their own hands in astonishing, brave and even dangerous ways. The film won the 2016 James Beard Foundation Book, Broadcast & Journalism Award for Best Documentary.
Katie's first book, 'Katie's Cabbage' was published in December 2014 with University Press. The winner of the 2015 Carol D. Resier Children's Book Award, The Christopher Award and the Moonbeam Children's Book Award. The Award is given annually to the children's book or books published the preceding year that most effectively inspires community service and volunteerism in children. The children's book shares her true story of how a forty-pound cabbage introduced her to the issues of hunger in her community and how she was compelled to follow her heart to grow a healthy solution to hunger.
About Katie's Krops: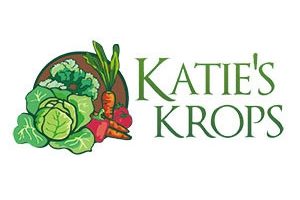 Katie's Krops is a non-profit organization focused on empowering youth to grow a healthy end to hunger in their community, one vegetable garden at a time. Our mission is to empower youth to start and maintain vegetable gardens of all sizes, donate the harvest to help feed people in need, and assist and inspire others to do the same.
Katie's Krops provides the funding, support, and education to enable young growers to start, maintain, and ultimately harvest their vegetable gardens for donation to food banks, soup kitchens, homeless shelters, backpack programs, and cancer centers to help feed individuals and families in need in their communities.
Our long term vision is to grow a healthy, sustainable solution to hunger by developing a large family of young growers across all 50 states.
Founded in 2010 by Katie Stagliano,  Katie's Krops currently has over 100 youth-run gardens in 32 states from Maine to California, producing thousands of pounds of healthy food for families in need. Our ultimate goal is to plant 500 gardens and reach all 50 states.
Our young Katie's Krops growers are making a major difference across the country through their involvement, inspiring change and bringing communities together to help those in need. Kids Fighting Hunger, One Garden at a Time!
If you would like to be part of this movement by starting a garden, donating gardening supplies, or would like to fund a garden, visit the Katie's Krops Wish List Webpage for more information.
July 2017 - Kevin Mullins, Executive Director, Food Rescue US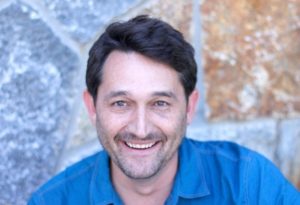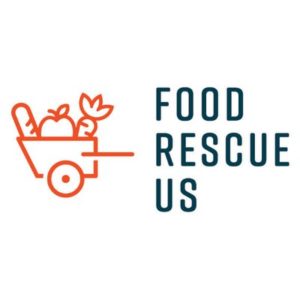 A professional musician and church pastor who loves public speaking, leadership, and working with people, Kevin was first inspired on his journey to becoming consumed with the problem of American hunger by his children.  His daughter Sheridan joined with other school friends to pool their lunches so they could send food for dinner home with other friends who were in need. The realization of a problem so severe and so close to home was the beginning of a long journey into learning more about how pervasive the issue of hunger was.
In his ministry life Kevin was regularly seeking ways to be more hands-on in his approach to helping people in need and was so excited when his friend Jeff Schacher started talking about a whole new way of tackling the problem of American hunger; namely by harnessing the power of technology.  They would build a tech-powered, direct-transfer food rescue model that would divert excess food from food producers, grocery stores and restaurants and deliver it directly to food pantries, community kitchens and hunger organizations.  They would not need big warehouses, or a large staff and trucks.  They would just need contacts who had excess food and volunteers to deliver it.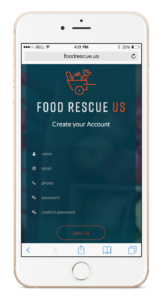 They launched their program with one site in Norwalk, CT. There was no way to anticipate how quickly the idea of food rescue via a website (and eventually a mobile app) would catch on and how much fresh food they would be able to deliver to food insecure people.
Now, with over 15 million meals rescued by 10 sites across the country,  Kevin's focus is on bringing this simple food recovery solution to as many communities as possible, enabling everyday people (non-food professionals) to make a difference where they live. Kevin and his family live in Norwalk, CT.
About Food Rescue US
Each year, the United States throws away 40% of its' food supply. That's 67 Billion pounds of food (or roughly 40 Billion meals) that will end up in a landfill.  Meanwhile, over 50 million Americans are food insecure. Most people know that hunger in the US doesn't make sense and want to help, but simply don't know what to do about it.
Food Rescue US (FRUS) invites people to use a simple free app that connects volunteers with opportunities to pick up usable, excess food from businesses that have too much, and transfer it directly to people who have too little. The app lets people without prior experience or contacts in either food service or hunger relief to play a critical role in rescuing and delivering meals in their own community.
Use of their proprietary mobile technology increases access to fresh produce and perishables not available through the traditional warehouse type models of food delivery. That means healthier foods being delivered to food pantries and community kitchens – benefiting those who have the least access to them. This is all done without the costly warehousing and staffing found in traditional food bank models.
The app is location based and updated real time. New rescue opportunities show up on a map listing the location and contact information making pickup simple and easy. Many opportunities take only a half hour from pickup to delivery, making it a perfect choice for people with busy schedules.
Since its start in Norwalk, CT in 2011, FRUS now has 10 sites across the country and its volunteers have rescued and delivered over 15 million meals to 120 different hunger agencies in their communities. Thousands of volunteers have been involved so far and have had fun doing it!
Visit the Food Rescue US site to learn more, to register to volunteer, or to start a rescue site in your town.
June 2017 - Ceci Maher, Executive Director, Person-To-Person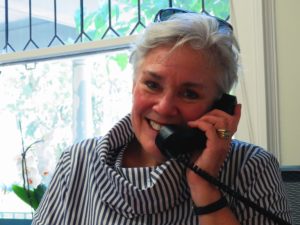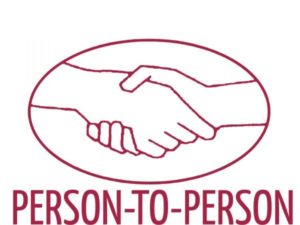 Under Ceci's leadership over the past 12 years, Person-to-Person has experienced significant growth, from $4.5MM in 2005 to $13.5MM in 2017, which has allowed P2P to increase delivery of services and programs to more people in a larger geographic portion of Fairfield County.
Her key accomplishments include identifying the national trend toward and then transitioning the P2P Food Pantry to a self-service model; managing a comprehensive assessment of the agency that increased operational efficiencies through the establishment of an outcome-focused approach to strategic planning, performance management and day-to-day administration; meeting a $400,000 capital campaign goal at the height of the recession; working with Board Presidents to transition the board into a governance, leadership and fundraising body; and leading the agency's expansion into Norwalk by merging with an existing social service agency to bring the emergency assistance capabilities and resources of P2P to people in Norwalk, Weston, Westport and Wilton.
A Stamford native, Ceci graduated from the University of Massachusetts, began her career in fashion marketing at Lord & Taylor and was involved in product development overseas. Following graduation from Columbia University School of Social Work, Ceci served as a clinical social worker at Four Winds Hospital, working with children and youth. It was during her time at the psychiatric hospital that Ceci determined to take a more active role in addressing the root cause of her patients' issues and illnesses. "So many of these youngsters, and their families, were victims of systemic poverty – from the lack of education and opportunity to food insecurity and substandard living conditions," she says. "When all these factors combine, people cannot help but feel marginalized, powerless and dependent; and children often suffer the most."
Following a five-year tenure as Executive Director at Horizons National Student Enrichment Program, Ceci was named Executive Director at Person-to-Person in 2005.
A Licensed Master Social Worker, Ceci is a member of the Advisory Boards for Norwalk ACTS, Stamford Cradle to Career and Volunteer Square, and a college coach/mentor for a student in the Wilton A Better Chance (ABC) program and a mentor to a college graduate from the same program. She has completed the Women's Campaign School at Yale University and professional training at the Stanford Social Innovation Nonprofit Management Institute and the Harvard Business School Executive Education program. Ceci has been actively involved in the community throughout her adult life, serving in a leadership capacity on initiatives for Building One Community (formerly, Neighbor's Link Stamford), the Collaborative Alliance of Non-Profits and the Junior League.
In addition to the professional capabilities and personal commitment she brings to her position at P2P, Ceci is guided by her own humbling experience. Having lost her Norwalk home to a fire in 1986, which displaced her, her husband and their two small children, Ceci has experienced the type of destabilizing situational crisis that many P2P clients face.
A committed advocate for increasing the range and availability of basic services in Fairfield County, Ceci notes that there is still much need in the community – with Stamford serving as a prime example. Currently, 60% of the people served by P2P are Stamford residents. Yet the agency is only reaching just over 45% of the residents living in poverty and less than one-third of the residents who are struggling with food insecurity.
To close this gap, Person-to-Person is moving ahead with plans to deploy a Mobile Market which will travel to different locations in Stamford, offering full Food Pantry services (i.e., free fresh foods, meat, produce and pantry staples for clients to select to meet the nutritional needs of their families) along with casework support. Building upon existing collaborative relationships, P2P will offer this service at key nonprofits in Stamford, not only making it convenient to the clients but also providing the office space needed for P2P casework staff to conduct assessments, provide counseling and help Stamford residents build upon strengths to create greater stability for themselves and their families.
About Person-to-Person
Person-to-Person (P2P) is a community-supported agency that provides emergency assistance for basic necessities and support for individuals and families as they move towards stability. Over the past five decades, services have been refined to advance the agency's vision of communities of financially-stable, hunger-free homes, with educational opportunities for all. With the help of more than 4,000 volunteers each year, P2P services touch the lives of more than 23,000 individuals – including 10,000 children – in Fairfield County. The agency serves the communities of Stamford, Norwalk, Darien, New Canaan, Weston, Westport and Wilton from sites in Norwalk and Darien. P2P programs include Emergency Assistance, Campership and Scholarship.
In 2016, Person-to-Person provided help, hope and opportunity in the following areas:
$481,585 in financial assistance for 1,172 families

748,944 meals from groceries for 10,044 people

53,897 bags of free clothing for 14,458 people

4,213 casework interviews through counseling services

520 campers given a safe, enriching, fun-filled summer

$300,682 in college scholarships awarded to 126 students

136 new babies and their parents received new car seats and layettes

1,935 children received toys and books at the Holiday Toy Store
May 2017 - Supriya Banavalikar, Senior Director of US Fundraising, The Hunger Project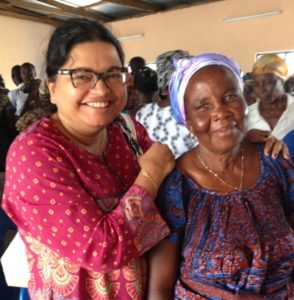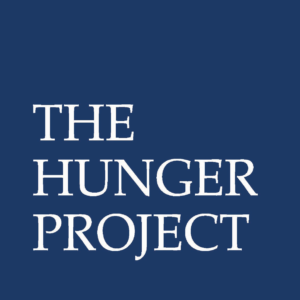 Supriya Banavalikar is Senior Director of US Fundraising at The Hunger Project and has served in various organizational capacities for close to 27 years.
Spending an extensive amount of time working in the field, Supriya has traveled through the rural areas in almost every country where The Hunger Project has its programs. As part of her journey, Supriya has spent the last several years visiting communities in Ghana, Malawi, Senegal, India, Bangladesh, Burkina Faso, Mexico and Ethiopia, interacting with our community partners – women, men and children who are being empowered to take self-reliant actions with dignity. She listens to their life stories, works to understand the magnitude of the conditions that affect their lives, and provides inputs when strategies are developed with them. In addition, she brings their voice to empower The Hunger Project's fundraising efforts, that support rural people to begin transforming the conditions that impede their development.
During her tenure, Supriya has worked on various initiatives including the Women's Initiative, African Woman Food Farmer Initiative, the South Asia Initiative and Women in Philanthropy. She participated in the creation and writing of the Women's Leadership Workshop for the elected women representatives in India, the HIV/AIDS and Gender Inequality Workshop in Africa and National Girl Child Day in Bangladesh.
Over the last two decades, Supriya has shared The Hunger Project's programs at fundraising and advocacy events in the United States, Europe and South Asia. She educates people on the conditions of women in South Asia and stories of their triumphs in transforming their lives from subjugated and marginalized, to empowered and mobilized leaders in their communities and countries. Supriya inspires individuals to contribute philanthropically in bringing about change in our world, successfully raising funds for the end of hunger, women's rights and community development in the United States, and actively working with colleagues around the world to maximize fundraising opportunities.
As a leader at The Hunger Project, Supriya pays special attention to empowering young leaders and students from around the globe, while continuing to be build strong alliances between our village partners and investors. She is a model to everyone she meets for her deep commitment to the people who courageously strive to build better futures for their families and communities, especially women and girls, and for her stand for human dignity and the end of hunger on our planet.
April 2017 - Lucy Nolan, Executive Director, End Hunger CT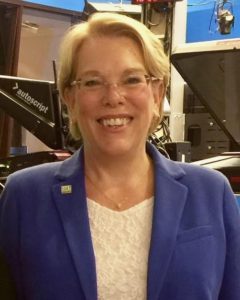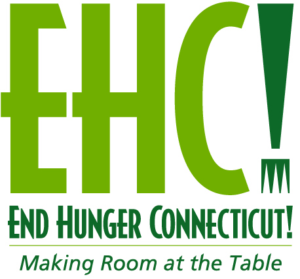 Lucy Nolan is the Executive Director of End Hunger Connecticut!, a non-profit organization dedicated to ending hunger in Connecticut. EHC!'s goal is to raise awareness of hunger in the state of Connecticut, promote funding for and access to nutrition assistance programs, and to speak out to help eliminate the root causes of hunger. EHC! works with the goal of helping lowincome families move "beyond the food pantry" towards self-sufficiency.
Lucy expertise on food security, hunger and poverty as it relates to hunger has brought her before the US Congress and the Connecticut legislature to testify on issues ranging from food stamps to school nutrition to farmer's markets. Successful legislative initiatives include increasing funding for school breakfast including a pilot program for in-classroom breakfast, increasing food stamp accessibility, and as lead advocate on passage of the country's toughest school nutrition legislation, which banned the sale of sugary drinks on school grounds. Lucy testified before the US Senate Agriculture, Forestry and Natural Resources Committee on out of school children's food programs.
She sits on many coalitions where she brings her experience regarding hunger and poverty to the table. Lucy is a legislatively appointed member to the Connecticut Milk Regulation Board, Connecticut Food Policy Council, the Farmland Preservation Board, the Milk Promotion Board, and served on The Speaker's Task Force on Children and the Recession, as co-chair of the SustiNet Adult and Child Obesity Task Force and the Task Force on Child Obesity and is currently a sits on the steering committee of the Connecticut Coalition Against Childhood Obesity. Lucy is also a member the Working Lands Alliance and serves as vice-chair on UConn's College of Agriculture and Nutritional Resources Dean's Advisory Board.
Under Lucy's tenure, EHC! began a very successful outreach program for the Supplemental Nutrition Assistance Program (SNAP) formally known as the Food Stamp Program, the Summer Food Service Program and through a partnership with Share Our Strength the CT No Kid Hungry Campaign. EHC!'s innovative outreach increased participation in the child nutrition programs through active partnerships with community leaders, community-based organizations and the state. EHC! has been awarded the Congressional Hunger Center's "Victory Against Hunger" award three times, awards from the University of Connecticut School of Allied Health, Connecticut Academy of Dieticians and Nutritionist and Lucy was awarded the Raymond Wheeler/Paul Wellstone Award from the Food Research and Advocacy Center for her outstanding advocacy on behalf of low-income people in Connecticut and the nation.
Lucy received her BA from Ohio Wesleyan University, and her JD from the University Of Connecticut School Of Law.
March 2017 - Joel Berg, CEO Hunger Free America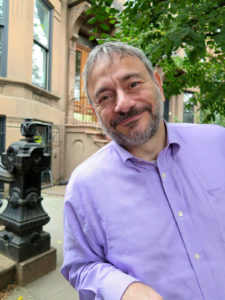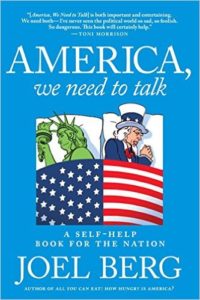 Since 2001, Berg has led Hunger Free America, formerly known as the New York City Coalition Against Hunger throughout its many successes. Joel has grown the nonprofit into a multi-million-dollar, respected national champion for Americans struggling to obtain nutritious food. Hunger Free America is building a nonpartisan grassroots movement coast-to-coast to enact the economic policies and programs needed to finally solve the problem of domestic hunger. Operating on the philosophy, "Ending hunger lifts us all," Joel and his team advocate for systemic change across the country, seeking higher wages, more living wage jobs, and a stronger nutrition safety net.
In 2008, Berg wrote what is considered the definitive book on hunger in the US, All You Can Eat.  A spirited call to action, All You Can Eat outlined how practical solutions for hungry Americans would ultimately benefit America's economy and all of its citizens.
Prior to his work with the Hunger Free America, Berg served for eight years in the Clinton Administration in senior executive service positions at USDA. For two years, he acted as USDA Coordinator of Community Food Security, a new position in which he created and implemented the first-ever federal initiative to better enable faith-based and other nonprofit groups to fight hunger, bolster food security, and help low-income Americans move out of poverty.
We were very fortunate to have Joel participate in the MAV Foundation's 1st Annual Event held in October of 2016.  Joel's ability, achievements and courage make him one of our own Heroes for Hunger.
Read Joel's new book!
Through his biting critique, clear-headed prescriptions, and amusing charts—this book by Joel Berg shows how average Joes and Janes can channel their anger at our hobbled government into concrete actions that will fix our democracy, make our economy work for everyone, and restore our stature in the world as a beacon of freedom, diversity, and hope. The American people are in it for the long haul, and, as in all relationships, both sides must recognize their issues and work together to fix them. This book will do more than offer comfort for sobbing progressives—it will show the path to redemption.
If you purchase the book via the Hunger Free America website, Joel will personally inscribe your copy. HFA receives all proceeds to help continue the fight against hunger.