HEROES FOR HUNGER©
he·ro  hirō/ noun
a person who is admired or idealized for courage, outstanding achievements, or noble qualities
Now, more than ever, the need for heroes to fight against a hunger that affects over 50 million Americans, is great.  We at MAVF are dedicated to championing the causes and supporting the work of those who fight hunger on a daily basis.
Take a moment and scroll down to read about some real life heroes, learn how you can help end hunger, and finally, take us up on one of our challenges.  If we each pitch in, we can end hunger.  We can do this.  We can all be Heroes For Hunger.

---
Real Life Heroes:
As a real estate director, Lisa Helfman might be thought an unlikely candidate for a hunger hero, but the innovative program she created has changed the lives of thousands of children, giving them an education about and access to nutritious fruits and vegetables.
The Brighter Bites program is a unique way for children, specifically in low-income communities, to try some previously unseen foods, while parents get an opportunity to use them in meals – all at no cost. While getting some background on Brighter Bites, I spoke to Brian Green, Director of the Houston Food Bank, one of Brighter Bites earliest partners and food suppliers. "Food Banks can move a lot of food, but we want to have the greatest impact." Green said, "There is a great health/nutrition disparity for low-income households and that's where Brighter Bites can make a difference. We know the model works."  Working it is. In just 5 years the program would grow from a single school site in Houston to over 100 sites in  Dallas, Austin, Florida, New York, and Washington, DC.
We salute Lisa and her team at Brighter Bites for helping families fight food insecurity while helping to break the cycle of child obesity.  
---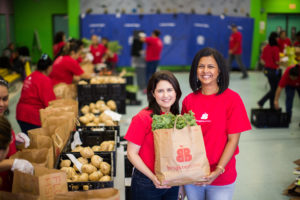 For several years, Brighter Bites founder Lisa Helfman and her family participated in a weekly produce co-op, and during that period, her children's eating habits changed dramatically. So much so that her son turned down a piece of cake at a birthday party, craving instead the blueberries he had grown fond of eating at home. Like most mothers, Lisa realized this was a significant decision for a 5-year old, and she wondered what kind of influence regular access to fresh fruits and vegetables might have on all children. Especially if it were free to families.
She was inspired to replicate this type of positive change in Houston's underserved communities, identified as "food deserts," where access to grocery stores stocked with a plentiful array of fresh produce is limited. Because nutrition education is often equally lacking, Lisa's vision was to bring a produce co-op to schools in these areas that included an educational component. She collaborated with Dr. Shreela Sharma, a nutrition and epidemiology expert at UTHealth School of Public Health, and together they founded Brighter Bites in 2012.
The mission of Brighter Bites is to create communities of health through fresh food. Brighter Bites is a comprehensive, multi-component school, preschool, and summer camp program that increases access to fresh fruits and vegetables combined with nutrition education for obesity prevention among low-income children and their families. The goal is to help curb the childhood obesity epidemic by increasing the demand for fresh fruits and vegetables, leading to improved family eating habits and ultimately improved health outcomes.
Brighter Bites uses a simple formula: produce distribution, nutrition education, and a fun food experience that includes sampling a recipe of the week to see just how great produce can taste. Brighter Bites meets families where they already are – at school and summer camp. Parents and community volunteers pack bags of fresh produce for families to take home each week during three eight-week sessions. Each free two-bag set contains approximately 50 servings of eight to 12 different produce items. Since its inception, Brighter Bites has delivered more than 16 million pounds of fresh produce to over 40,000 families.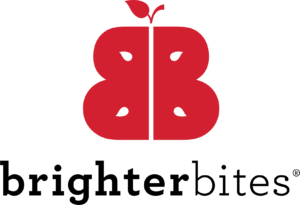 Dr. Sharma's research demonstrates Brighter Bites works, making a demonstrable impact on the school and home environments:
• 98% of Brighter Bites parents report their children eating more fruits and vegetables while participating in the Brighter Bites program.
• Of those, 74% said they maintained that increased level of consumption after the Brighter Bites program ended.
Children and parents participating in Brighter Bites reported a:
• significant increase in the amount of fruits and vegetables consumed;
• significant increase in serving more fruits and vegetables as snacks;
• two-fold increase in cooking meals from scratch, and a significant increase in eating meals together and serving more produce as part of those meals;
• two-fold increase in using nutrition labels to guide grocery purchases;
• and a significant decrease in added sugars consumed among children.
For more information, check out the full Brighter Bites story below.
---
Who Needs Heroes?
The landscape of hunger in America has changed since the Great Recession.  Once confined to certain age groups or geographic areas, hunger can no longer be so simply profiled.  Every county in the US, from the poorest to the most affluent (including the one where you live), has a population that is food insecure – a population who needs a hero.
Blank
Households with children have a significantly higher food insecurity rate than households without.  In fact, 1 in 5 children in the US are food insecure. Children need nutrition to stay healthy, to grow and to learn.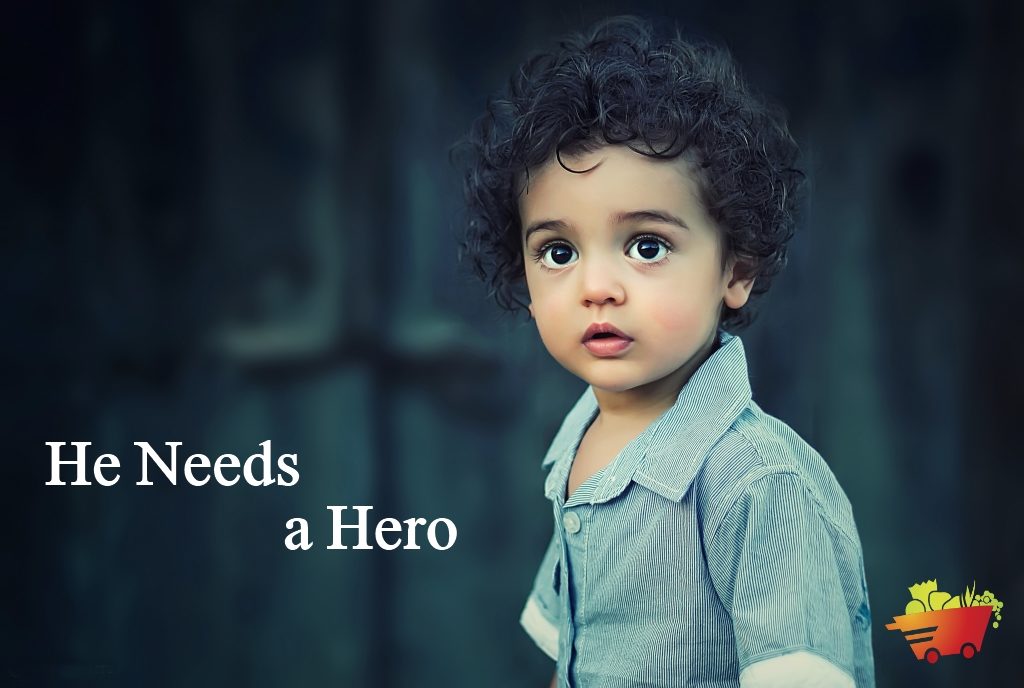 For many, the only meals they can count on are the free or reduced priced ones they serve at school.  But what happens over the weekends, the holidays, the summer…
She needs a hero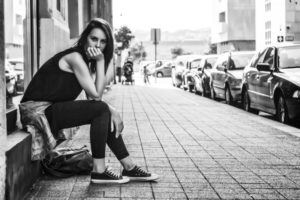 For those who received free and reduced lunches while in school, graduation day may be the end of food security.  Without a degree, many enter the workforce at minimum wage. Even working full time, there's not enough money to buy food.
He needs a Hero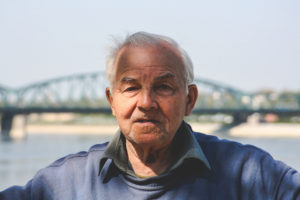 The American population is aging. 10,000 people in the US turn 65 each day with many of these seniors living on fixed incomes.  As housing, medical and prescription costs continue to rise, the money left over at the end of the month for food continues to shrink.
They Need a Hero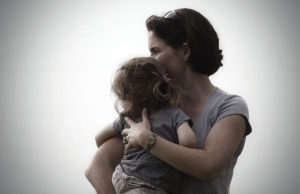 Raising a family is difficult. For a single parent with a single income the challenges multiply exponentially.  Day care costs alone can use up much of a lower wage income.  By month end, many parents turn to food pantries to help put food on the table.
What is Your Superpower?

I Can Donate Time

I Can Donate Food

I Can Donate Money
 Discover the Power of Innovation
Boston's Hunger to Health Collaboratory is a new model to end hunger together. It convenes cross-sector leaders from philanthropy, non-profit, education, health, private industry, and government to leverage collaboration to end hunger in America. The collaboratory is focused on improving health by ending hunger; promoting outcomes connecting hunger to health, and demonstrating the value of collective impact.  On May 30th, attend the Power of Innovation – using data and technology to better harness the power of food.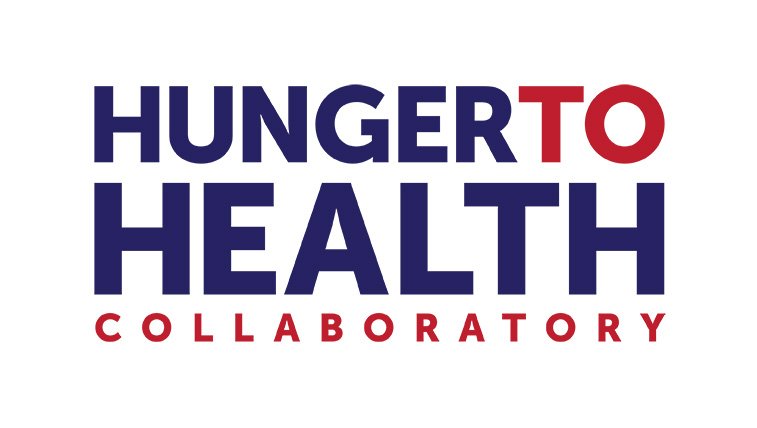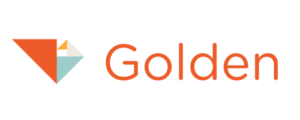 Volunteer
The holidays are a perfect time to volunteer with so many organizations looking for help with food drives, clothing drives and more.  Today's technology makes finding a great spot to volunteer easy.  Golden is a mobile app that matches volunteer's interests to nearby opportunities, giving verified information about the specifics of the project so there're no surprises for volunteer or charity. It's compatible with all social media platforms for one click group sharing with friends.  It also provides detailed scheduling and time tracking components to make managing large groups of volunteers simple and easy.
Eat, Drink and Shop at Market at the Food Bank on Sunday, April 29 from 6 – 8:30 p.m. Sample food and drinks from the area's best restaurants in the Greater Cleveland Food Bank's warehouse – transformed into a luxurious event space for the evening.
Featuring delicious cuisine from more than 50 of Northeast Ohio's best restaurants & beverage purveyors, guests can mix and mingle throughout the evening and enjoy musical entertainment, local celebrity chefs,  auction items & more – while helping to alleviate hunger in the Greater Cleveland area.
Mix and Mingle at Market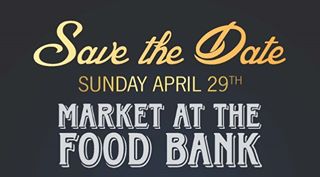 .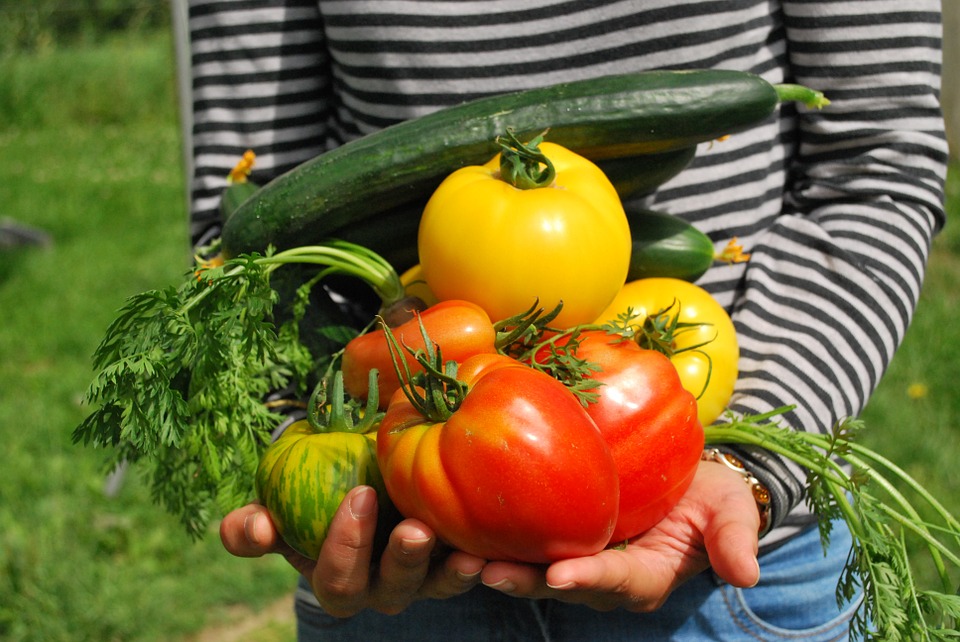 Plant A Garden
Spring is the best time to plant a garden and learn firsthand about our food system and proper nutrition.  It's also a perfect way to make sure you get your 5 servings of vegetables a day.  Is your child a finicky eater? Kids that grow vegetables are more likely to eat them.
Donating the excess produce to a food pantry or soup kitchen helps those struggling to eat nutritious meals, with none of the added sodium and sugars found in canned goods.     Don't know where your local food pantry or soup kitchen is?  See our post on Give From Your Garden listed below.   Need more inspiration?  Read a touching story of a 9 year old girl that started a movement.
Donate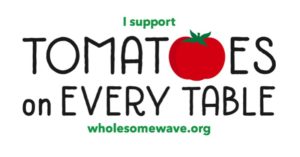 Help Wholesome Wave change the world through food by supporting their Tomatoes on Every Table project.  By giving low income communities affordable access to nutritious food we make those communities healthier and better places to live.
Don't Waste Food

The FoodKeeper mobile app, a collaboration of the USDA, Cornell University and the Food Marketing Institute, helps reduce food waste by providing storage life information for over 400 food and beverage products. It can also be programmed to send you a reminder when something in your fridge is about to spoil.  Easy to use with either swipe gestures or voice control, it helps answer the age old question – "Is this still good?"
Give From Your Garden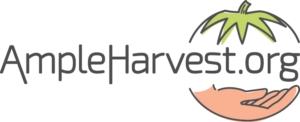 AmpleHarvest.org helps 42 million home & community gardeners end food waste and hunger by educating and enabling them to donate their excess garden produce to one of 7,759 nearby food pantries across America.
Their food pantry locator makes it easy to drop off your extra produce at a local pantry to help those in need.
Make a Food Rescue Run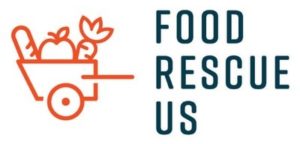 Food Rescue US is committed to ending American food insecurity by directly transferring fresh, usable food that would have been otherwise been thrown away from restaurants, markets and other food industry sources to food-insecure families throughout the U.S.  Download their mobile app, donate an hour to do a food rescue run and make a difference in someone's life.
Share on Social Media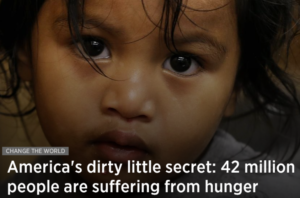 Simply making others aware of the amount of hunger that exists is a great start to ending the problem.  Sharing informative articles, like this one, on social media is a powerful way to get others to realize and react to the issue of hunger.
See A Movie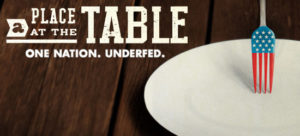 Use your next movie night to learn more about the issue of hunger in America.
A Place at the Table, starring Jeff Bridges, tells the story of three families and their struggle to feed themselves.
Support Your Alma Mater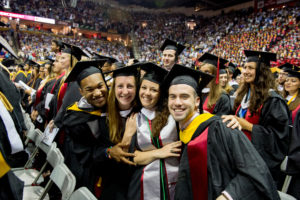 The rising cost of an education, even for those with scholarships, forces some college students to cut back on meals to save money.  Recent reports show nearly 50% of full time college students are food insecure.
Find out if your school now has a food pantry and give back by making a food or monetary donation.
Register for Gifts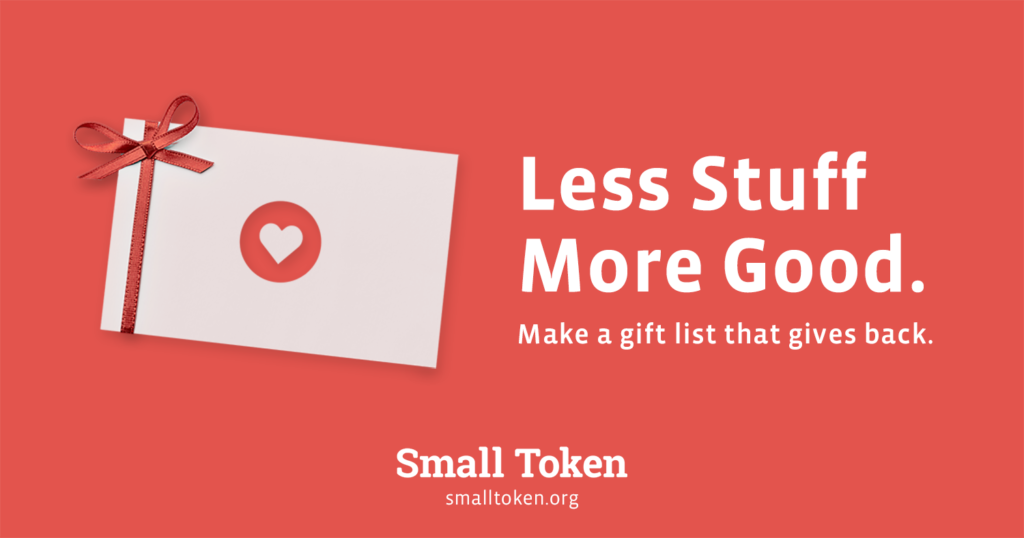 Friends like to give friends gifts, but do you really need more stuff?  If you're passionate about ending hunger, create a Small Token gift registry with your favorite charities and invite friends and family to join you in supporting them.
It's easy, fast and it's free. Small Token doesn't charge any fees other than the credit card processing fees.
Have Breakfast at the Bank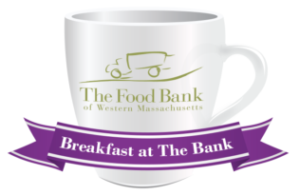 The Food Bank of Western Massachusetts  invites everyone to a unique opportunity to learn about the impact hunger has on their community and what they're doing to prevent it. Join them for an engaging and informative hour, and get an inside peek at one of the most valuable tools in the fight against hunger. A light breakfast will be provided.
Breakfast at The Bank is held on the first Thursday of every month, beginning at 8:30 a.m. The free event is open to everyone 18 and over, but reservations are required. Not from MA? Find out if your local food bank has tours.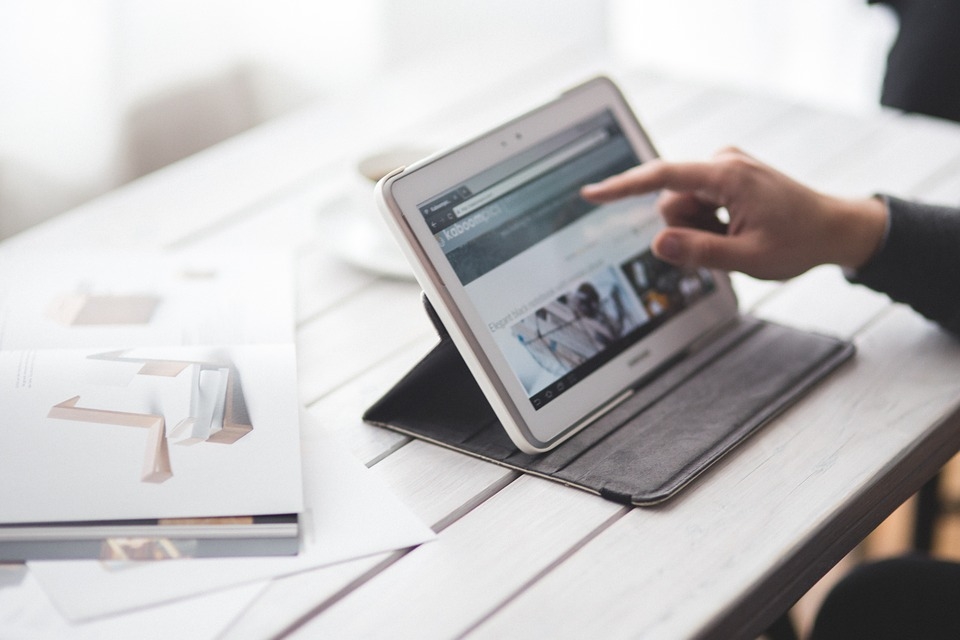 #1 Choose Your Challenge
Pick a challenge that you are comfortable with and that fits your schedule.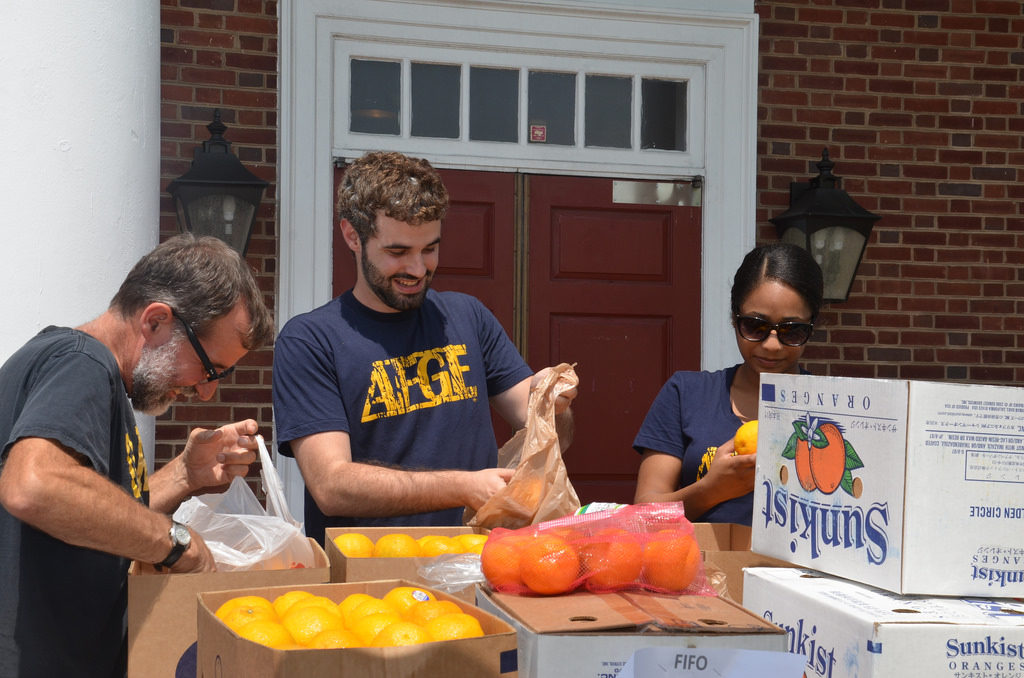 #2 Complete Your Challenge
"90% of life is just showing up."  Whether it's a shift at a food bank or a food rescue run, just do it.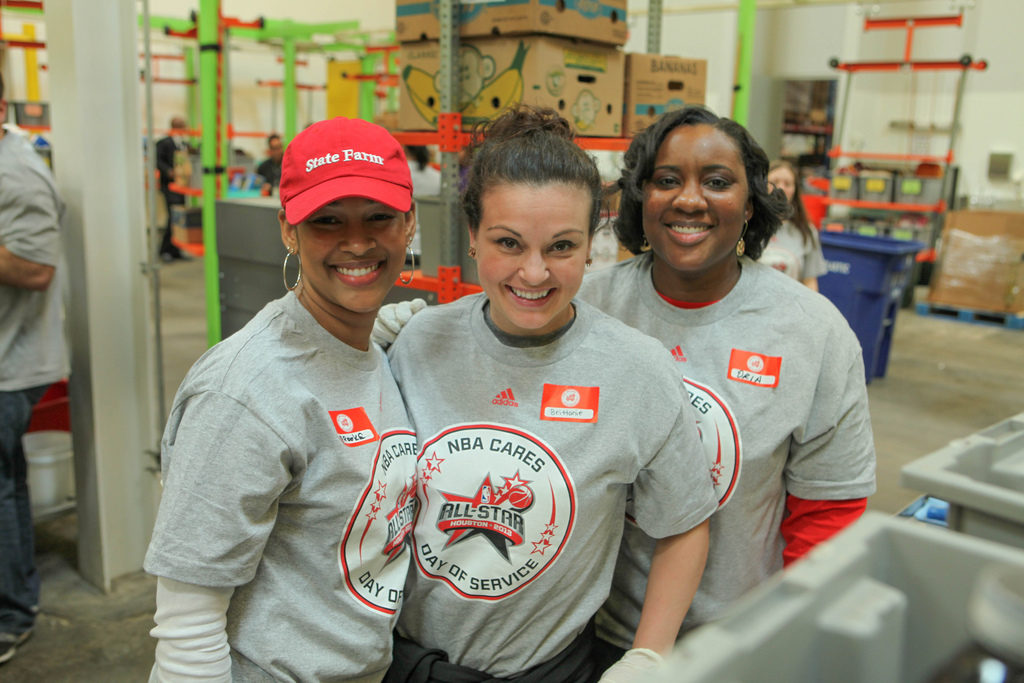 #3 Post it Up!
You've just made a difference.  Take pride in that.  Sharing may just inspire someone else to do the same!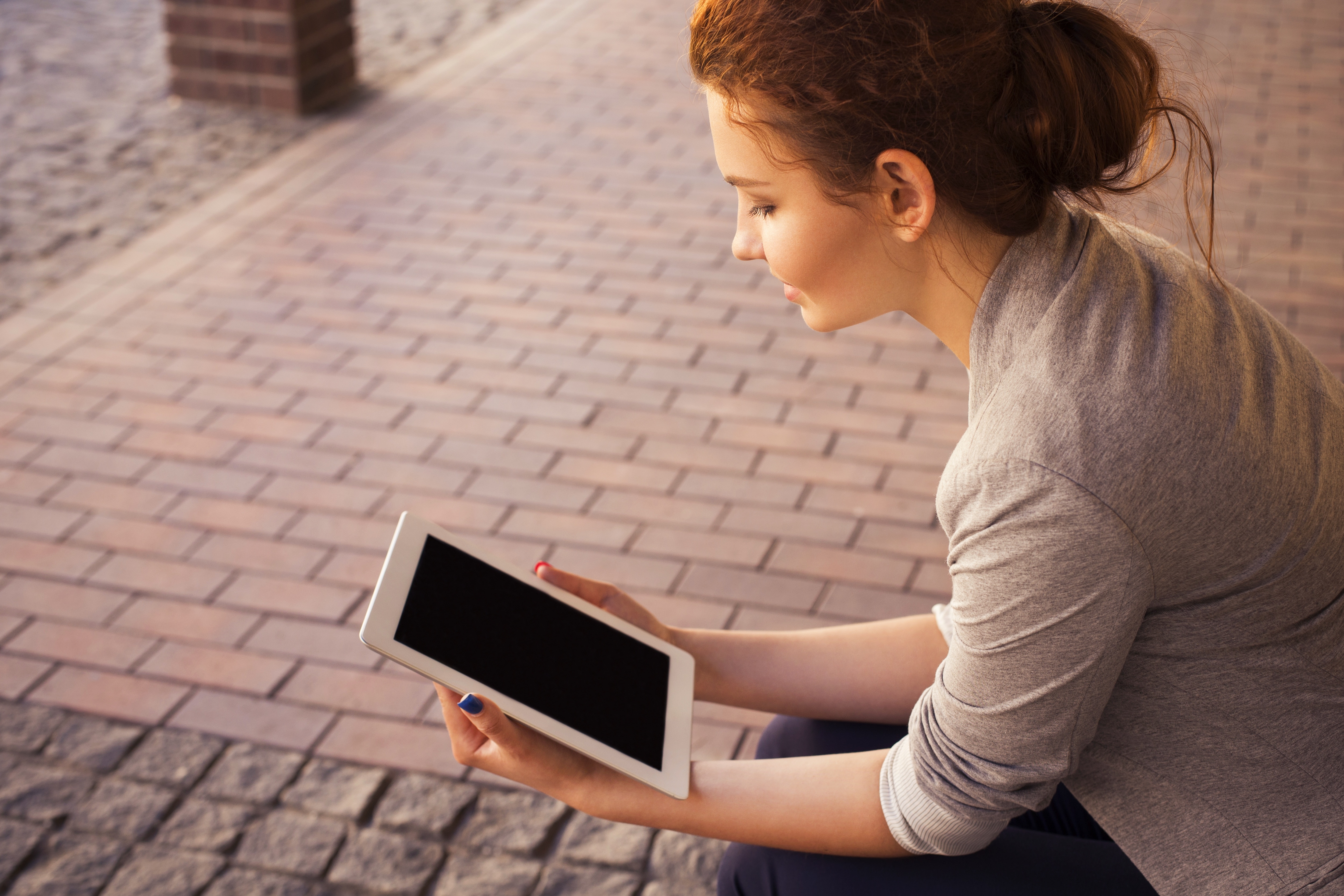 # 4 Keep Checking Back
Each month we'll be adding to our list of challenges.  Some easy and some hard.   How many can you do?